Mari kita bandingkan asesoris yang dimiliki iPhone, iPod dan iPad. Apakah asesoris dari 3 produk itu sama atau tidak ? Apakah dapat dipakai untuk ketiganya atau tidak ?
Kabel iPad, iPod, iPhone
kabel ipad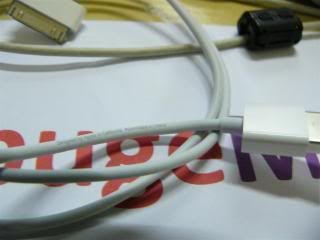 kabel iphone/ipod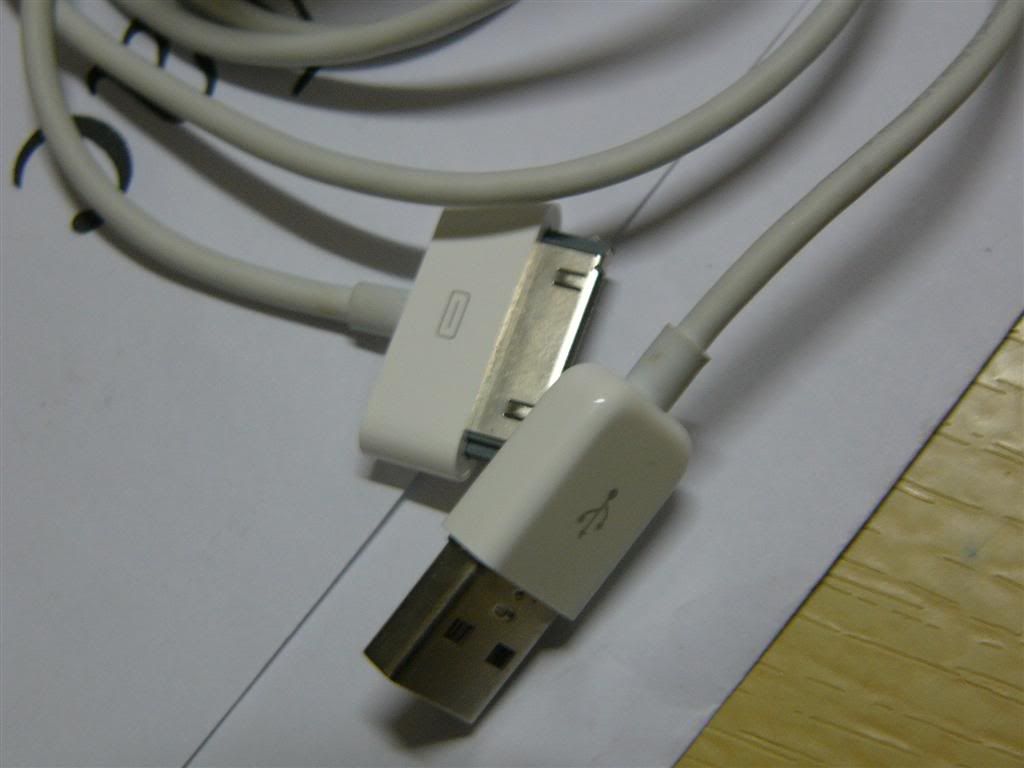 Kabel iPad sama saja dengan kabel iPhone dan iPod, hanya bentuk badan USBnya saja yang beda. Bagian badan USB iPad berbentuk persegi sedangkan kabel iPhone, iPod berbentuk lengkung.
Panjang kabel iPad dan iPhone/iPod sama yaitu 1,1meter dan bertuliskan (untuk yg original) "Designed by Apple in California Assembled in China"
impedansi dan resistansi kabel iphone dan ipad sama... jadi sangat aman untuk digunakan keduanya..
Bisa digunakan untuk iPhone dan iPod, begitu juga kabel iPod/iPhone dapat digunakan untuk iPad.
USB power adapter iPad (charger iPad)
Secara bentuk, berat dan ukuran sama dengan usb power adapter iphone generasi pertama dan iPod-iPod generasi pertama. Hehe kalo sama bentuk yg generasinya pasti beda sebab bentuknya memang beda
pin power cord (bentuk pipih) mempunyai ukuran yg sama, jadi kita bisa menggunakan cord yg lain atau kabel ekstensi cord.
Perbedaan hanyalah di input dan output arus/voltase
charger ipad :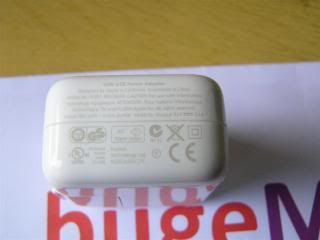 Tulisan original di power adapter iPad
10W USB Power Adapter
Designed by Apple in California Assembled in China
Model No.:A1357 W010A051 CAUTION : For use with information
technology equipment. ATTENTION:Pour materiel informatique
technologie. TM anda C 2010
input 100-240V--0.45A(0.45A) 50-60Hz
Output: 5.1V--2.1A
tulisan pada power adapter generasi pertama :
iPod USB Power Adapter
Designed by Apple California Assembled in China
Model No: A1205 09500004000 CAUTION: For use with information technology equipment. ATTENTION : Pour materiel informatique technlogie. TM and 2007 Apple Inc. All Rights reserved
Input: 100-240—0.15A (0.15A) 50-60 Hz
Output: 5V --- 1A
Apple Japan
charger iPhone generasi pertama...
Apakah aman untuk iPhone, ipod ?
output voltase x arus = (=10W) yg lebih tinggi (terutama voltase lebih tinggi) tentunya tidak cocok untuk iPhone, iPod yg mempunyai voltase lebih rendah. Peralatan dapat toleransi dari arus yg lebih tinggi sebab arus lebih besar akan mempercepat proses charge
sedangkan charger iPhone, iPod sangat aman digunakan untuk iPad tapi akan memakan waktu yang lebih lama ( kira2 dua kali lebih lama ).